In 2008, Randy Benefield asked Sal Moreno to sit in on a jam/rehearsal at his house. Three months later, the newly formed band, with 4 songs to their repertoire, performed at an open mic show in Tomales, CA. Two months later, the band had their first hour-long gig at the Tomales Pig Roast. They haven't looked back since.
Playing mainly in Sonoma County (but willing to travel!), Randy & the Special Agents (RSA) played at the 2010 pre-fireworks show at the Sonoma-Marin Fairgrounds, at various fundraisers and at private parties.
In November 2018, RSA played at Ernie's Tin Bar and raised $700 in tips & donations for the Fire Victims Relief Fund through Petaluma Sunrise Foundation. In the past 9 years, the band has done fundraisers from the Butter & Egg Days Parade, the Sonoma County Backroad Challenge, MS Blues & Brews, BOOST Camp (a program of the UCP of North Bay) and the Petaluma River Craft Beer Festival.
"We can play large-venue-loud or suburban-quiet," Sal has said. "It's the drive and passion in the music that makes it work."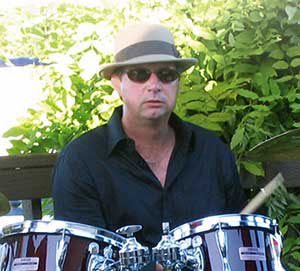 RANDY BENEFIELD
drums
Randy is the founder of the band, who decided to learn to play the drums in 2007, which was a life-long dream. His dedication to his craft as a drummer is inspiring, while his sense of humor keeps us laughing.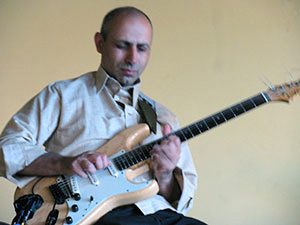 BURJOR DASTUR
keyboards, guitar & vocals
Burjor writes songs and records & mixes music in his spare time. His solos are intricate and always spot-on, incorporating jazz, rock, blues and whatever other genre fits the bill.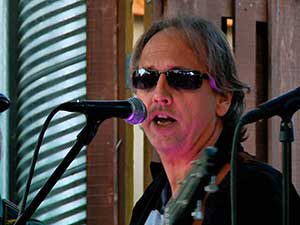 STEVE RORAUS
bass & vocals
Steve comes to us from performing in the punk-rock scene. He has played
every kind of music there is, and is also a songwriter. His powerful
delivery and driving bass makes
every song memorable.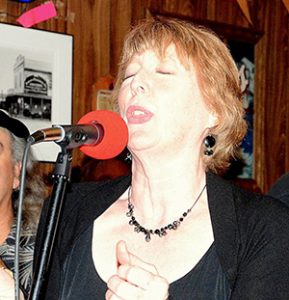 ANN MORENO
vocals
Ann is a classically trained singer, who brings her love of performing and her love of music to every gig. She sings everything from soulful ballads to upbeat songs, with a few torch songs thrown in for good measure.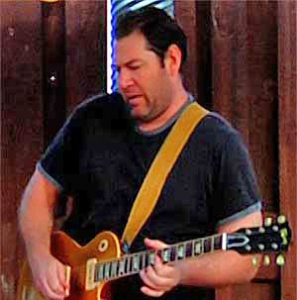 NICK BONDOC
guitar & vocals
Nick is passionate about expressing himself through his guitar and his songs. He is a songwriter and a vocalist with a warm, smoky voice, which balances with his fiery solos.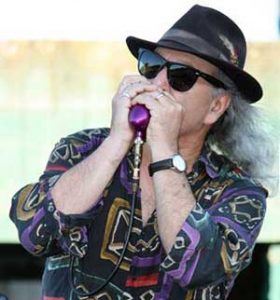 SAL MORENO
harmonica & vocals
Sal has been playing blues harmonica since he was 16, when he discovered the blues listening to Lightening Hopkins play live. His blues heros include Muddy Waters, Junior Wells, James Cotton, & Charlie Musselwhite, to name only a few.